Prof. Ir. Joni Hermana, M.Sc.ES.,Ph.D.
Komisaris Utama
Prof. Joni Hermana menjabat sebagai Komisaris Utama PT. ITS Tekno Sains sejak Perusahaan pertama kali didirikan pada Tahun 2017. Sebelumnya beliau pernah menjabat sebagai Dewan Pengawas pada Perusahaan Umum Milik Daerah yang bergerak dalam bidang penyediaan Air Minum yaitu PDAM Surya Sembada. Lulusan S1 di Teknik Lingkungan ITB, S2 di University of Ghent Belgium dan S3 di University of Newcastle Upon Tyne UK ini juga pernah menjabat sebagai Dekan di Fakultas Teknik Sipil dan Perencanaan ITS serta sebagai Rektor Institut Teknologi Sepuluh Nopember Surabaya untuk periode Tahun 2016 sampai dengan 2019.
____________________________________________________________
Ir. Heppy Krisdijanto, MS.
Komisaris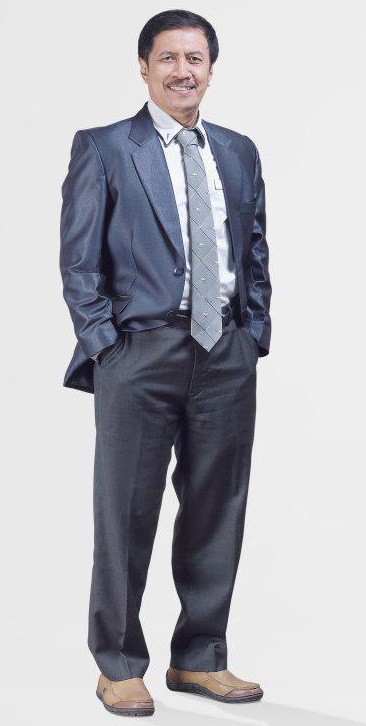 Disamping menjabat sebagai Komisaris di PT. ITS Tekno Sains, Pak Heppy panggilan akrabnya juga menjabat sebagai Wakil Rektor Bidang Keuangan, Sarana dan Prasarana di ITS.
Sebelum mengemban jabatan di ITS, beliau sangat aktif sebagai Konsultan di berbagai perusahaan khususnya dalam bidang Civil Engineering yang menjadi keahliannya.
____________________________________________________________
Prof. Dr. Ketut Buda Artana, ST.,M.Sc.
Komisaris
Guru Besar kelahiran Bali Tahun 1971 ini merupakan Komisaris termuda pada Dewan Komisaris PT. ITS Tekno Sains. Selain menjabat sebagai Komisaris PT. ITS Tekno Sains, beliau juga menjabat sebagai Wakil Rektor Bidang Kerjasama dan Inovasi di Institut Teknologi Sepuluh Nopember dan juga sebagai Konsultan di Berbagai Industri khususmya di industri Oil & Gas.